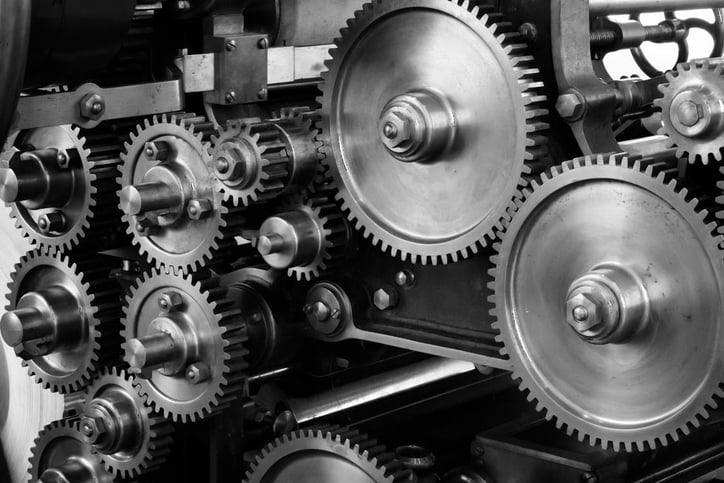 Machinery requires constant and consistent monitoring in order to remain effective. For many machine operators, the quest for greater efficiency is one that is never-ending.
Wyatt Seal's products and solutions have been helping keep machinery operational for nearly 50 years. Here are our technicians' suggestions for boosting your machinery's efficiency in the new year and beyond.
Replace Seals
Regular inspection of both dynamic and static seals is the best way to prevent failure. As seals degrade over time, efficiency suffers. A few of the most common reasons seals' performance can decrease include material deterioration, extrusion, and excessive fill of the groove. Set a schedule for seal inspection and stick to it; over time, you'll begin to learn where and when inefficiencies tend to develop.
Prioritize Lubrication
Lubrication maintenance can directly improve the performance of all sized machinery. Proper lubrication reduces friction and extends the life of moving parts. This is particularly important for hydraulic applications. It's important not to over lubricate and to regularly inspect machinery for signs of grease build up or leaks.
Maintain Cleanliness
Clean machinery is efficient machinery. The cleaning process should be considered both holistically and as a set of independent actions. Regular seal inspections, for example, are a critical component of machinery maintenance because seals themselves are responsible for keeping working parts free of contamination. Consider exposure, use, and daily maintenance routines when devising a cleaning regimen.
Update Training
Additional operator training is one of the best ways to increase machine efficiency. Particularly for machines that require multiple users, continuous training is one of the most effective ways to ensure best-use as well as safety. Training should be updated for new employees, new processes, and even distilled into simplified hardcopy versions for quick reference where applicable.
Above all else, the key to boosting efficiency is maintenance. Well-maintained machinery runs smoother, produces better results, and is safer to operate. It's imperative that maintenance be performed on a set schedule so nothing is overlooked. Constantly changing needs, uses, and equipment can make it easy to miss an inspection.
Wyatt Seal specializes in high-performance seal solutions for a variety of industries. Our clients work with heavy machinery, pneumatic machinery, industrial machinery and more. It's our mission to help them determine the best seal solutions available for their machining needs.
Could you use help boosting machinery efficiency in the new year? Reach out to Wyatt Seal's experienced team today to discuss your pain points and work towards a solution.