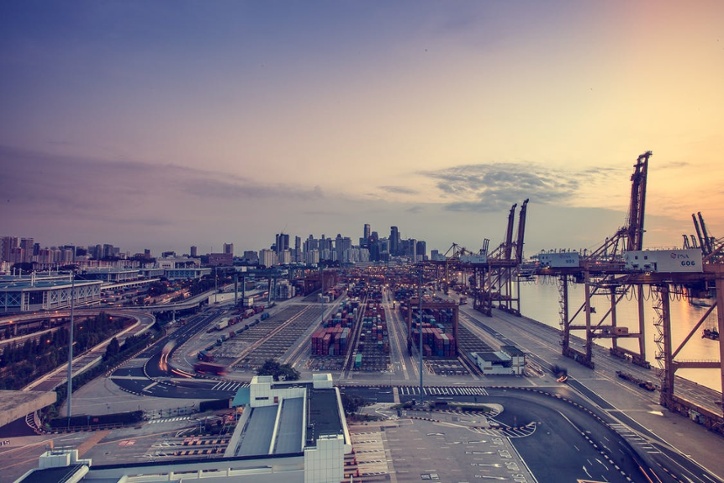 There's a lot of noise out there about the concept of "American manufacturing." Manufacturing has always been a hot political topic, used as a measuring stick for the overall health of the U.S. economy as we know it.
What is for certain is that American manufacturing has pivoted significantly over the past few decades. While America is still the largest manufacturer in the world, other global powers like China are fast approaching America's level of production. Even so, since 2011, the manufacturing industry has been in a period of expansion, not contraction; the industry employs over 8% of the entire U.S. workforce.
Which manufacturing sectors within the U.S. are seeing the most growth right now?
Transportation
The American transportation industry has rebounded significantly since the last recession. Over the past five years the sector has grown by over 20%, and almost all of the growth has been within the private sector. Plants are opening in (and coming back to) the U.S., particularly within the automotive space. Areas like Michigan are seeing an outsized number of highly skilled manufacturing jobs created every single year.
Food
Food manufacturing accounts for over 12% of all U.S. manufacturing shipments. The sub-sectors of processing, agriculture (and agrichemicals), and equipment manufacturing are among the fastest-growing, supporting the continued march towards more efficient food production in the U.S. In many ways, food manufacturing follows lockstep with the American pharmaceuticals industry.
Chemicals
Another manufacturing sector that is irreversibly tied to both the food and beverage industries as well as pharmaceuticals is chemical manufacturing. American chemical producers tend to be more niche and specialized than offshore producers. As manufacturing processes become more and more specific, the need for high-purity chemicals and chemical products rises.
Electronics
The American electronics industry employs an incredibly high share of engineers, naturally. The computer and electronics industry in the U.S. continues to grow thanks to the ongoing expansion of the global electronics market, particularly within consumer electronics and automation equipment. The American electronics industry is tied closely to the production of chemicals and non-organic materials such as plastics.
Wyatt Seal is proud to serve some of the most robust manufacturing sectors in the U.S. The need for seals, gaskets, and O-rings within American manufacturing has never been higher, and our team meets the demand with attention to detail and a commitment to unrivaled customer service.
Manufacturers come to us when they need a better solution for seals. In some cases, they have a problem they can't seem to solve; in others, they're looking for a partner who better understands their need to be nimble and fast-acting.
Would you like to talk to a friendly team member at Wyatt Seal about your needs in a sealing partner? Our staff is standing by to consult, advise, and generally improve your process through the products we distribute and produce.