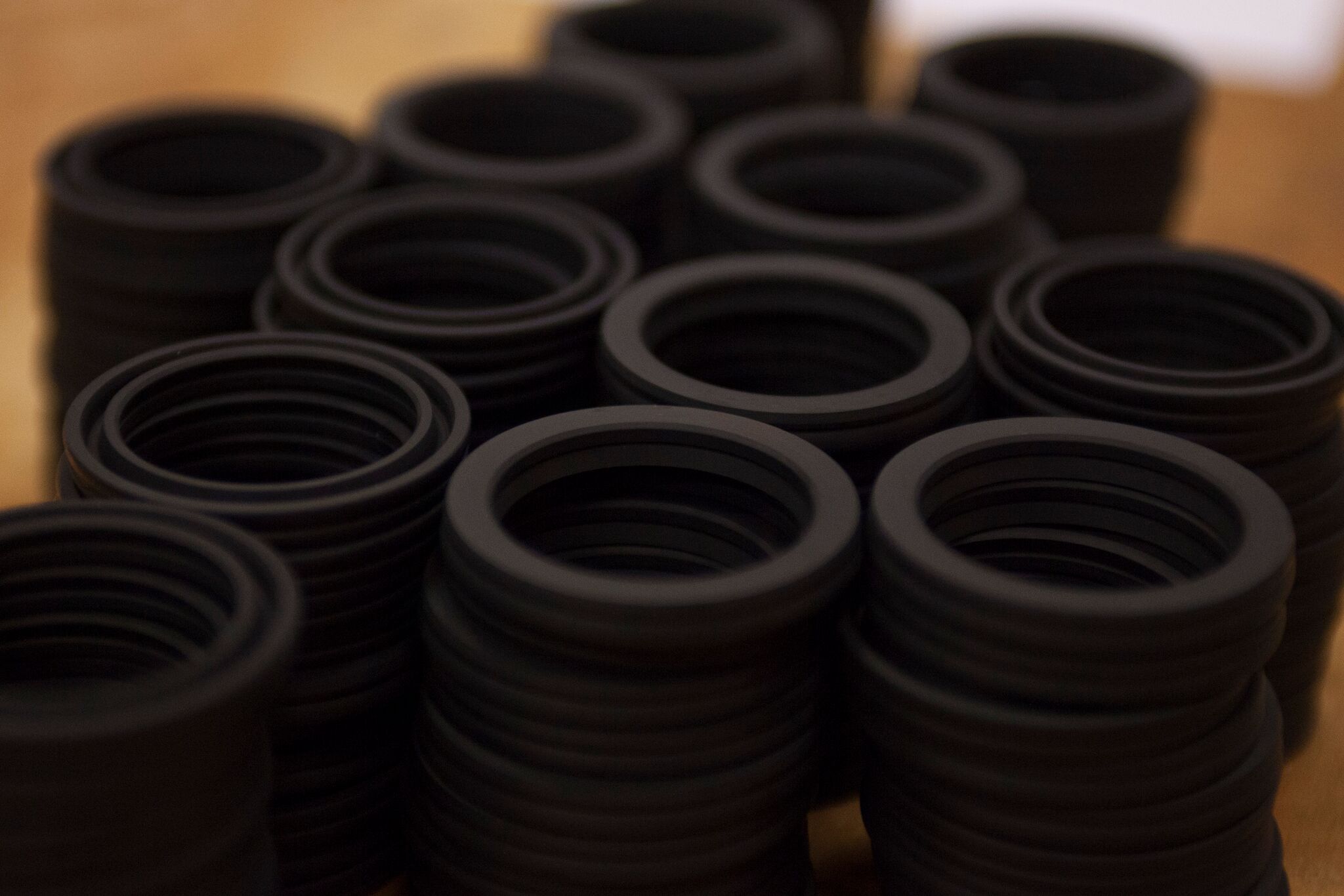 Kalrez® seals are some of the most popular products Wyatt Seal supplies. Used in a staggering variety of applications including oil and gas recovery, semiconductor processing, and high-test industrial processes, Kalrez® Seals are known for their integrity, reliability, and high temperature stability.

What Makes Kalrez® Seals So Heat Resistant?
Kalrez® perfluoroelastomer parts were designed by DuPont specifically to perform under incredibly stressful temperature scenarios. They possess outstanding thermal stability (along with almost unparalleled chemical resistance) due in large part to the complexity of their material design. The strength of Kalrez® Seals' carbon-fluorine bonds within the perfluorinated chain are ultimately what make them so temperature tolerant.
Under long term exposures upwards of 327 degrees Celsius, Kalrez® seals maintain their elasticity and recovery properties. Most importantly, they don't harden or become brittle, which are the principal causes of seal degradation. And with low compression set, Kalrez® parts maintain their original shape better within stressful scenarios than almost any other product.
These properties reduce the number of repairs needed for expensive, complex industrial machinery. They also reduce the likelihood of abrupt failure. Because of these attributes, Kalrez® Seals are ideally suited for use within the aerospace industry, in oil and gas, and even within electronics manufacturing. They are some of the most trusted seals and O-ring products in the world.

How to Use Kalrez® Seals
Kalrez® seals come in a wide variety of shapes, sizes, and materials. Each compound has been optimized to provide ultimate performance, but some customers choose to further enhance their properties by using additional additives and/or fillers. When considering implementation of a Kalrez® seal, everything from process chemicals to origination compounds should be weighed carefully.
Why choose Kalrez® parts? Kalrez® seals are designed to resist over 1,800 chemicals through the temperature stability of PTFE. DuPont's brand, Kalrez®, has become so widely associated with high-performing seals that today the term "Kalrez®" is sometimes used to refer to any perfluoroelastomers (FFKMs). DuPont itself has more than 200 years of history developing high-performance polymers and pigments and is responsible for some of the most important breakthroughs in modern materials science.

Kalrez® Parts from Wyatt Seal
Wyatt Seal is a leader in high-quality seals and parts. We offer an extensive inventory of Kalrez® Seals in-stock, and as an authorized Kalrez® dealer, we can efficiently procure almost any Kalrez® product necessary for your project. In addition to acting as a seal supply partner to our clients, we also act as a consultant. Whether you have a seal problem you can't seem to solve or you just need a more scalable solution for a process that's already working, we're happy to help.
Reach out to the experienced team at Wyatt Seal today to talk about what we can do to improve your business. From seals to gaskets, O-rings to specialty products, we have the solution you've been looking for. And if we don't carry it in stock…we'll make it for you!