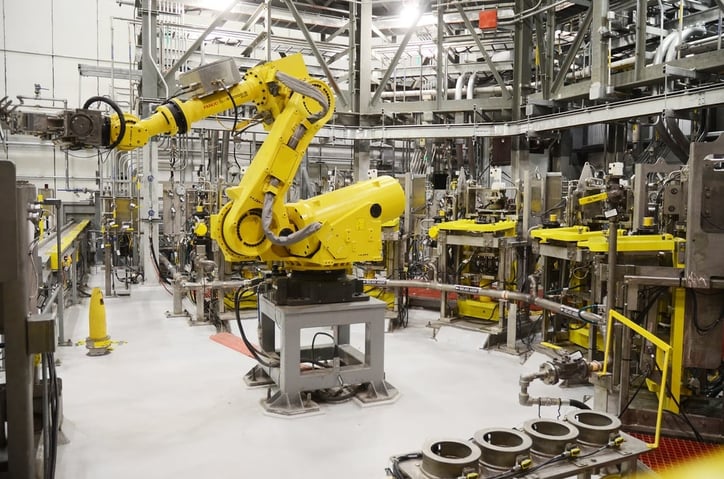 The chemical processing industry is ever-growing. The multi-billion-dollar industry runs the gamut, from global manufacturers to small, entrepreneurial upstarts. There are no industries downstream from chemical processing that aren't impacted by its changes.
What are Chemical Processing's Impacts?
On a macro level, chemical processing impacts everything from the food we eat to the medicine we use. Manufacturers and industrial suppliers are most directly impacted by developments within the chemicals sector, and those impacts typically result in changes for end-users and customers even further down the line.
Utility providers, industrial conversion facilities, wastewater treatment plants, pharmaceutical manufacturers…these are just a few of the places in which changes in chemical supplies ultimately register. Tightening regulations, advancements in research, and responsibilities to worker and community safety are continuously pushing the boundaries of chemical processing technology.
Seals in the Chemical Processing Industry
O-rings and other common seals are a mainstay of the chemical processing industry. Technical specifications in chemicals require seals to offer a wide array of specific functionalities, from high thermal resistance to incredibly low compression rates. When seals fail in the chemical processing environment, conditions can become dangerous.
What are some of the seal-related challenges facing chemical processors? Adequate seal specifications are difficult to come by, particularly for new or developing applications. The procurement process can be far removed from processing itself, resulting in improperly ordered and/or applied seals. Ever-changing OSHA requirements are placing more and more scrutiny on the mechanical integrity of process equipment.
Wyatt Seal's Role in the Chemical Processing Industry
Wyatt Seal is an innovator of seals, O-rings, and more. We understand the complexities of processing chemicals and the challenges that come from moving chemicals throughout a plant. Our decades spent developing and selecting seals for a wide variety of chemical applications provides our clients with unparalleled experience in the field.
In addition to working with chemical processors to select the correct seals for everything from valves to pumps to mixers, our team of experts is also called upon frequently to prototype entirely new seals for highly specific circumstances. Whether off-the-shelf seals can't maintain the required temperature tolerance or simply don't come in the correct profile and material, Wyatt Seal can quickly design, prototype, and ship custom seals to anywhere in the country.

Wyatt Seal has developed a reputation among chemical processors for incredibly high quality and unmatched customer service. It's important to us that our customers know what they're getting when they purchase our seals; when chemicals enter the equation, predictability becomes all the more critical. Our continued commitment to customer service ensures that once our customers receive their seals, they'll always have a partner in implementation.
For more information on how Wyatt Seal is helping advance the chemical processing industry, reach out to us today.