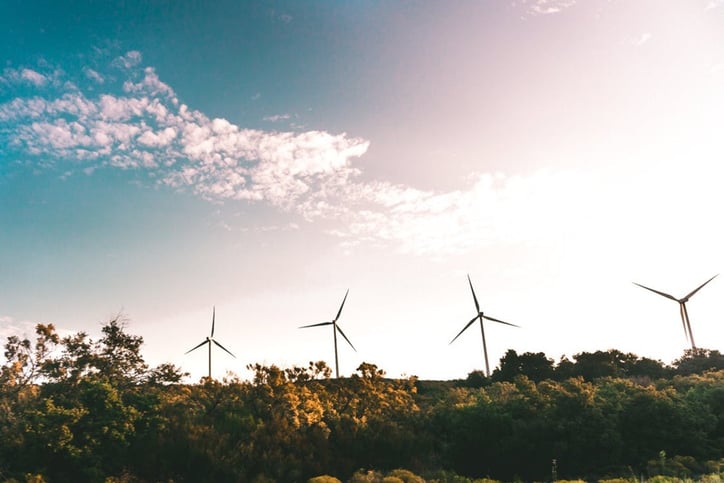 Few industries are shifting as rapidly as energy. In the U.S. and beyond, demand for new and improved energy processes is leading to near-daily breakthroughs in coal, gas, hydropower, and more. Wyatt Seal is proud to be a partner in innovation.
Growth in Energy
The industry as a whole is varied: When traditional energy sources such as coal and gas take a dip, emerging energy technologies such as wind turbines or solar panels climb steeply. A few of the challenges that remain include increasing specialization, transitioning toward renewable resources, and continued investment in research and technology.
In some cases, the science of energy is outpacing production. Energy providers across the world are constrained by a lack of resources; skilled labor being one, and quality machinery and components, another. Wyatt Seal's industry-leading commitment to quality in specialized sealing solutions is helping bridge that gap.
Seals in the Energy Sector
There are thousands of applications for O-rings, gaskets, and other Wyatt Seal products within the oil and gas sector. A few of the most common technologies we're called to assist with include control valves, couplings, and accumulators. The customer-specific solutions we provide are uniformly tasked with being durable, high-strength, and reliable. A great many of our energy clientele ask us to create custom seal solutions for their specific processes and platforms.
We work in every sector of the energy industry. Naturally, oil and gas make up the biggest portion of our energy portfolio but we're seeing increased demand from alternative energy sectors like clean-coal, wind, and even solar. Wherever there's a need for high-impact, heavy-use seals, Wyatt can help.
Meeting the Energy Demand
Much of what Wyatt Seal is asked to help with is incredibly specialized. Machinery – from water pumps to solar batteries – is often proprietary, and components are frequently added or removed on-site. Energy is a perfect example of an industry in which every decimal point counts; slight variations in pressure, in capture, or in timing can result in thousands of dollars in lost profit.
Wyatt Seal focuses heavily on the value-add of our comprehensive services. In energy and every other sector we serve, we're never just a supplier. We're not satisfied until our team of experts has thoroughly evaluated a specific situation and determined the exact seal or gasket for best-use. Sometimes that solution is off the shelf; sometimes it's a custom prototype. Our clients appreciate having the option.
To find out more about Wyatt Seals' ever-increasing role in the advancement of energy technology, reach out to us today. Our technicians are always ready to learn more about how we can help improve your process.