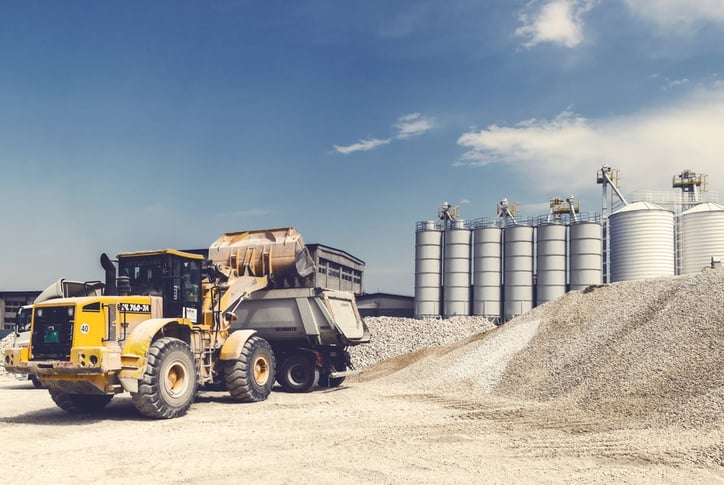 The heavy equipment industry has been on a sustained and upward trajectory since the 2008 recession. Over the past several years, a number of factors have had a significant impact on the scope and scale of the American equipment industry, from globalization to materials imports.
Seals are integral components of almost every piece of heavy equipment made in the U.S. Here's how the two industries are inextricably linked.
The Heavy Equipment Industry as a Whole
The heavy equipment industry is quite broad. The industry is interchangeably referred to as the "heavy machinery" sector. It includes construction equipment, mining equipment, craning equipment, and even oil and gas industry equipment. The manufacture and export of American equipment and machinery is one of the most competitive sectors of the entire U.S. economy.
Among the most profitable sectors within the industry are construction equipment, engine equipment, and increasingly, wind turbines, solar panels, and other alternative energy equipment. While some American equipment manufacturers are publicly traded entities, a vast majority are small- to medium-sized enterprises up against the increasing burdens of globalization.
Seals and Heavy Machinery
Heavy equipment is complex. It is typically very expensive to produce and contains thousands of components. Most heavy machinery operates within incredibly stressful environments and/or comes into regular contact with corrosive media. Breakdowns of heavy machinery aren't just costly, they can be dangerous.
Seals are critical to the function of almost every kind of heavy machinery. From fluid-sealing gaskets to pneumatic seals for pump action, effective seals are sometimes all that stands between successful operation and malfunction. It is imperative that the seals used within heavy equipment are built from the right materials and to the exacting specifications of the specific piece of machinery.
Wyatt Seal and the Heavy Equipment Industry
Wyatt Seal partners with some of the most prolific heavy equipment manufacturers in the industry to provide commercial sealing solutions that perform. Our experienced team also works with end-users to come up with solutions to downstream sealing problems. From underwater oil rigs to stationary construction cranes, our seal capabilities run the gamut.
A few of the industry-related seal products we're most often asked about include gaskets, traditional O-rings, hydraulic seals, and machined seals. We are also frequently asked to prototype custom products designed to serve a specific purpose within a process; we tackle those challenges with efficiency and attention to detail. Wyatt Seal has developed a reputation within the heavy equipment industry as a leader in seal customer service and supply.
Wyatt Seal is ready to talk to you about your heavy equipment.
Reach out to our team today to discuss your pain points and find a solution. If we don't carry it, we'll make it for you.
803-749-1212