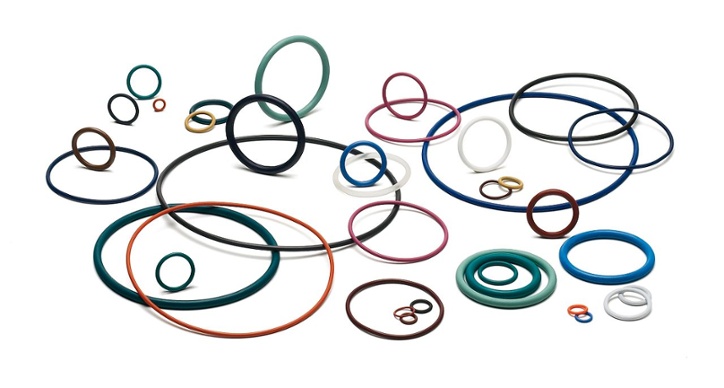 O-rings fill vital roles in automotive, aerospace, life sciences, medical, petrochemical and many other applications. They are tailored to match specific sizes, colors, shapes, and materials to ensure durable and reliable functionality, preventing product failure. Wyatt Seal, an industry expert in industrial O-rings, collaborates with engineers nationwide to identify O-rings that perfectly meet their unique specifications. This collaboration involves working with a range of O-ring materials to deliver superior components efficiently.
Industrial O-Ring Materials: What Are O-Rings Made Of?
Industrial O-rings function as seals between mechanized parts that carry pressurized gases or liquids, performing optimally under defined use conditions while inhibiting leaks. Using inappropriate materials can render the seal brittle or prone to leaks under certain chemical, temperature, friction, or pressure conditions. Hence, it's crucial to understand how different O-ring materials will perform in the intended application. Five commonly used materials in industrial O-rings include:
Why Wyatt Seal?
Wyatt Seal can quickly source an impressive selection of O-rings in all shapes, sizes, colors, and chemical compositions, so you get the exact O-rings you need for any project, any time. If we can't find the O-ring you need on the market today, we will create it for you. Get the right seal the first time with Wyatt Seal. Contact us today.
Wyatt Seal isn't just an O-ring supplier, we're a full-service O-ring consultancy team.