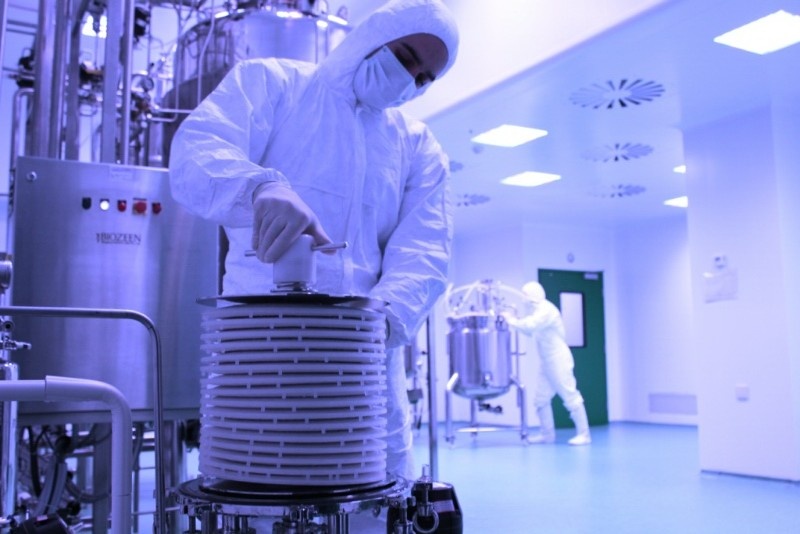 Within the pharmaceutical industry, seal quality is of utmost importance. Few industries expect their seals to withstand such exacting, aggressive environments as pharmaceuticals; seal quality can affect the ultimate performance of machinery, testing procedures, and commercial packaging, as well as the quality of pharmaceuticals.
In Pharmaceuticals, Hygiene Matters
The primary, or in some circumstances only, the job of a seal is to effectively stop the transfer of matter from one part of a process to another. In the pharmaceutical industry, this need is particularly acute. Strict legal guidelines within the sector and countless industry regulations require end products to be pure and free from contaminants. Seals are the solution.

The quality of seals for pharmaceutical and medical industries is so important that special classes have been designated to distinguish these seals from standard industrial seals. As a result, both FDA* (Food and Drug Administration) grade and Pharmacopeia USP* Class VI compliant seals are widely used within the industry.

Additionally, there is the NSF (National Sanitation Foundation), a non-profit organization that does product testing and inspection for certification to verify that end products meet the safety standards they have created, mainly for the food and beverage industry.

The seals that meet the FDA and USP Class VI specifications are high-grade precision seals certified to be thermally stable during long periods of extreme temperature and throughout the steaming process.

Because seals come into direct contact with a wide variety of media during the pharmaceutical process, their dependability is paramount. In addition, a wide range of pressures, temperatures, and chemical exposures are present in pharmaceutical environments. These fluctuations must never impair the seal's ability to stop the transfer of materials from one component to another.

Additionally, the problematic cleaning process to which the seal is exposed must not cause damage to the seal's integrity.
The Versatility of Seals for Pharmaceutical Processes
The range of processes used within the industry is constantly growing. The most common applications for precision seals include everything from drug production to diagnostic testing, homogenizers to vaccine creation, and much more. Quality seals are also critical within the subsector of blood testing and for various biomedical research applications.

Pharmaceutical products are wide-ranging and include much more than medicine. Cosmetics, medical chemicals, cleaning supplies, testing equipment, and even pharmaceutical equipment all fall under the umbrella of pharmaceutical production regarding seal requirements. When precision and purity matter, seals matter, too.
Pharmaceutical Seals from Wyatt Seal
Wyatt Seal is a leader in advanced seal technology. Our pharmaceutical solutions come from some of the best brands in seals; we also produce custom-made pharmaceutical seals for customers looking for something particular.

We offer a full range of FDA-approved, NSF-approved, and USP Class VI O-rings for use as pharmaceutical processing seals. In addition, other cross-sections could be utilized for different applications, like a D-ring or square ring.

Furthermore, you can get a pharmaceutical processing seal in many different materials. The seal material includes rubber options like silicone, EPDM, and nitrile or plastic options such as PET, polypropylene, and nylon.

In addition to medical and pharmaceutical grade gaskets and custom shapes, we also offer many common seal types, including standard and non-standard O-rings, gaskets, butterfly valve sets, inflatable seals, and many others. There is no limit to the shape, size, or material seal the team at Wyatt Seal can procure (or produce) for your needs.

The pharmaceutical processing seals market is highly-regulated, so make sure to use a company you can depend on. Our products keep your process clean, hygienic, and efficient. Ready to find out more about our advanced applications for the pharmaceutical industry?

Contact us today to speak with a Wyatt Seal team member to find the right sealing solution for you.


* While the FDA is a US governmental agency that regulates seals used in the pharmaceutical industry, the United States Pharmacopeia (USP) is a non-government organization that also creates stringent standards that can be verified via specific testing.