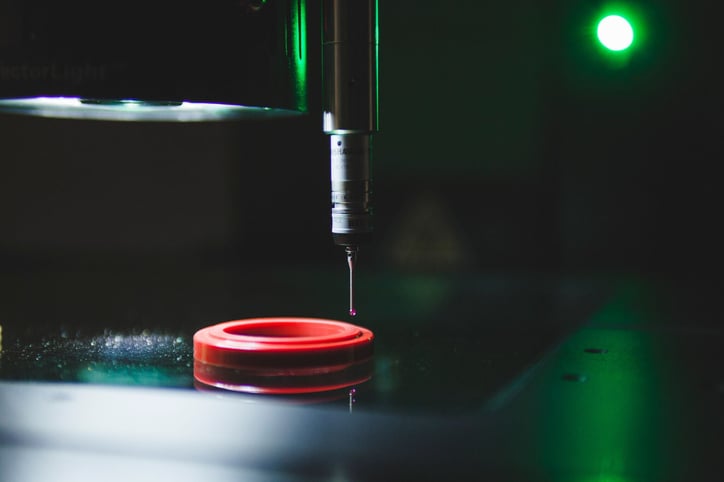 Wyatt Seal isn't just a distributor of high-quality industrial seals, we're a producer. Many clients come to us with problems they can't seem to solve using off-the-shelf O-rings or sealing products… our custom-made seals are often the solution they've been looking for.
What's involved in custom-making an industrial seal? Wyatt Seal has years of experience designing, producing, and fulfilling orders all over the globe. Here are the three steps involved in creating a custom seal.
Step One:
Design and Engineering
Wyatt Seal has a host of designers and engineers in-house to ensure this critical first step is properly and efficiently managed. Typically, clients come to us with a problem: premature pump failures; gland overfills; excessive pressure purges. We work with them to properly assess the issue and design a customized solution. Sometimes a new material is needed, sometimes a highly-specific design, and sometimes even process improvement can help. We're one of the most experienced names in industrial seals and we pride ourselves on our ability to see the big picture. Once the problem has been diagnosed, our designers and engineers work together to draft the correct solution for the application.
Step Two:
Prototyping and Manufacturing
We understand that every day your process is out of commission, it costs you money. As soon as the custom seal design is approved we move directly into prototyping. Attention to detail during prototyping ensures your end-product will be exactly what you expected. Once you've approved our custom prototype, the manufacturing line takes over and produces as many seals as your specific job necessitates.
Step Three:
Fulfillment and Support
As quickly as we can manufacture your custom seal solution, we ship it out. At Wyatt Seal, we never want to be the roadblock that's holding up your process. And rest assured, our comprehensive commitment to customer service means we don't just drop off the boxes and hit the road. It's important for us to understand exactly how well your custom seal solution is performing once it's been implemented. This allows us to continue to make improvements and better serve the end customer. We're always here when you need us because in industrial manufacturing, you never know when the need for a better solution will arise!

That's the Wyatt Seal way. Of course, constant communication is key between our team and your project manager(s). We keep our process fluid so it can move as quickly as you need it to. In this business, time is money.
Ready to talk to a Wyatt Seal representative about a custom O-ring, hydraulic, or pneumatic solution? Our capabilities are (almost) endless. Give us a call today to get started.